Introducing our New Everyday Cropped Leggings
Just like our full-length leggings our cropped leggings provide mild compression fit and an over the belly support band, creating the perfect blend of supreme comfort and support for you all day long. Our cropped style is perfect for achieving a more athletic look, pair them with your favorite top or athletic shirt and walk into everyday feeling cool and confident.  We are sure you'll never want to take them off.
Product Features
Mild to Moderate Compression
Nylon Spandex Blend
Machine Washable
Hang Dry
Small: Sizes 0-4 Hips: 32"
Medium: Sizes 6-8 Hips: 36"
Large: Sizes 10-12  Hips: 40"
XLarge: Sizes 14-16 Hips: 42"
Inseam: 72"
You have 30 days from your purchase date to try on your New Bloom purchase.

If you decide to return your item, you can receive a refund if:
The items has not been worn, damaged, or washed,
The item has no stains, odors, or hairs and
The tags are still attached.
*Disposable Pants are non-refundable and cannot be returned.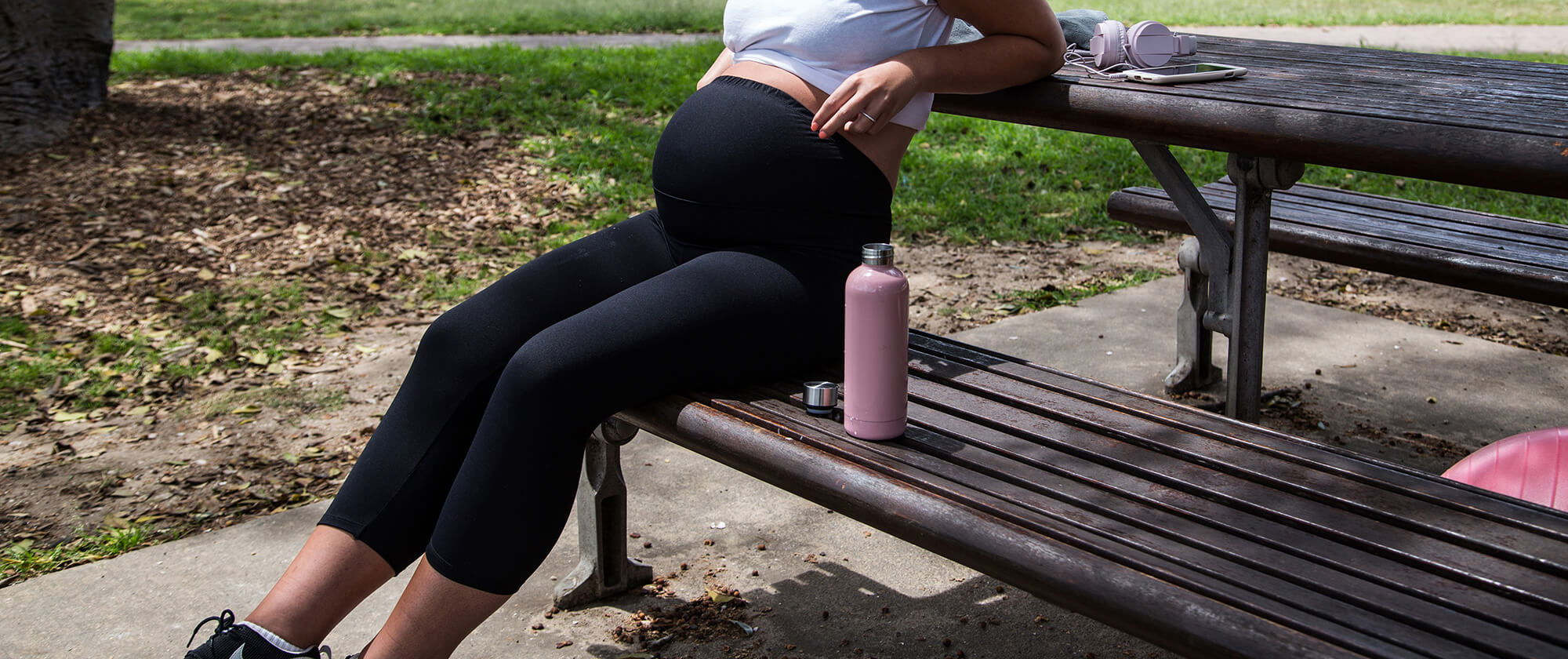 The Everyday Full Length
Compression Legging
These full length mild compression leggings are even more comfortable then they look! Designed to be supportive with an over the belly support band, the soft and flexible fabric is perfect for style transitions throughout your pregnancy.
Created for mothers everywhere.
FREE SHIPPING ON ALL ORDERS OVER $30
SHOP OUR BRA NOW